Cattails have one major advantage over other wild edibles; they are high in calories relative to other foraged foods. If you ever find yourself in need of an energy boost, the cattail plant is a good one to know. For example, lets say you feel drained after a long day of backpacking in the wilderness and you stumble upon a pond with cattails. You can easily harvest several tender shoots and rootstalks, chop those bits into a salad or soup, and be well on your way to muscle recovery. I call this: "wilderness  carb-loading."
Additionally, cattails have many survival applications. The second year growths (cottony seed heads at the top of the plant) make for awesome sleeping bag / jacket insulation in a pinch. The same fluffy matter is also a decent fire starter. For these reasons, and several others, I think that all serious foragers should get well acquainted with cattails. To help you along, I took the time to publish a video and eBook about the cattail plant. Happy foraging!
Want to learn more? Read my eBook about cattails.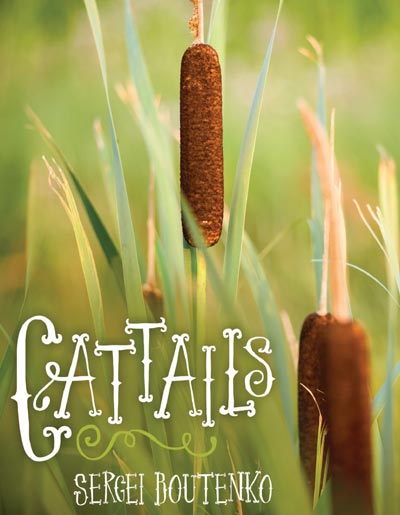 This 8-page eBook covers important topics such as safe harvesting locations of the cattail plant, harvesting techniques, poisons lookalikes, and survival applications. Read this eBook and learn how to incorporate cattails into your meals.